'I Wanna Dance with Somebody': Film o Whitney Houston uskoro samo u kinima. Otkrijte Whitney kakvu niste poznavali
ŽIVOT I KARIJERA GLAZBENE DIVE USKORO NA FILMSKOM PLATNU
I Wanna Dance With Somebody, I Will Always Love You, How Will I Know, I Have Nothing. Zaista je teško izdvojiti a kamoli nabrojati sve hitove koje je ostvarila jedna od najvećih pop diva svih vremena, Whitney Houston. Dokaz tome je i Guinnessov rekord za najnagrađivaniju umjetnicu svih vremena s više od 400 nagrada uključujući i 6 Grammyja. Uzbudljivu i energičnu priču o njezinom životu i karijeri moći ćemo vidjeti u filmu 'I Wanna Dance With Somebody(: Film o Whitney Houston za kojeg je objavljen prvi trailer.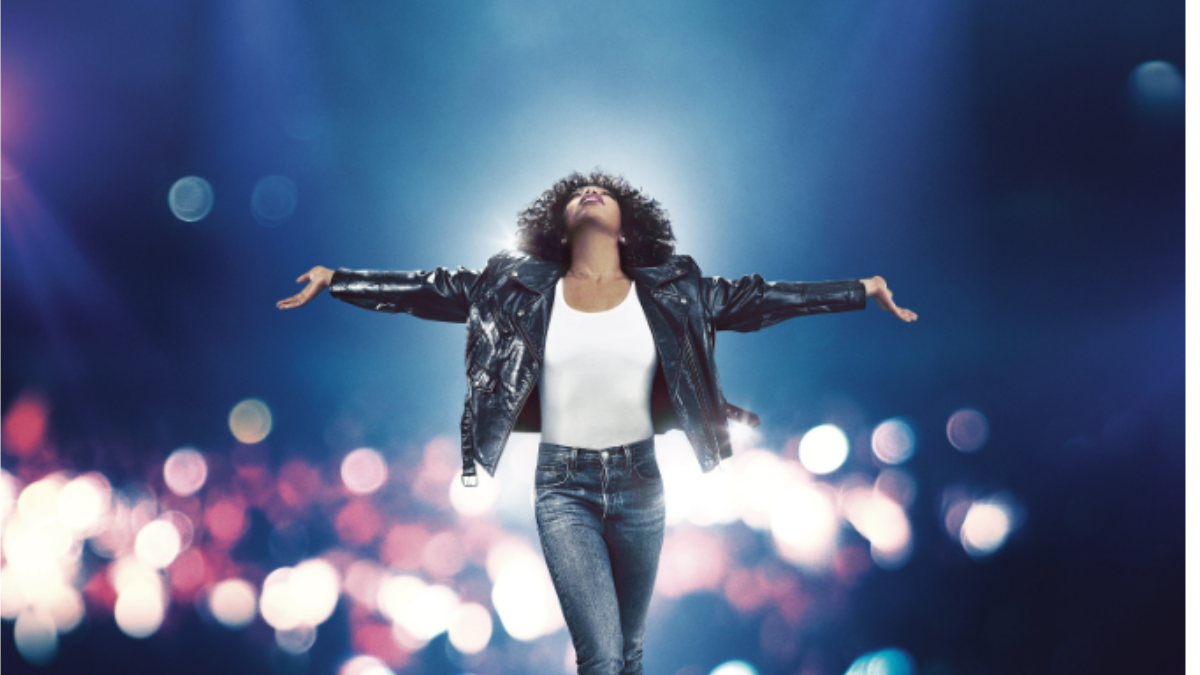 Fotografiju ustupio Con Film
U traileru su prikazani njezini počeci suradnje s glazbenim producentom Cliveom Davisom te najupečatljiviji trenutci i koncerti iz života te karijere. Kao šlag na tortu stavljena je spektakularna Whitneyina izvedba američke himne na Super Bowlu XXV 1991. pred više od 70 tisuća gledatelja.
U ovoj biografskoj drami glavnu zvijezdu utjelovila je Naomi Ackie (Star Wars: The Rise of Skywalker, Lady Macbeth), Stanley Tucci (Spotlight, The Lovely Bones) glumi muzičkog producenta Clivea Davisa (Spotlight, The Lovely Bones) a Tamara Tunie (Flight,The Devil's Advocate) je u ulozi Whitneyine majke Cissy. U ostalim ulogama pojavljuju se Clarke Peters, Nafessa Williams i Ashton Sanders.
Redateljica filma je Kasi Lemmons (Harriet, Eve's Bayou, Talk to Me) dok je na scenariju sudjelovao Anthony McCarten, inače 4 puta nominiran za nagradu Oscar te scenarist filma Bohemian Rhapsody. Ovaj film je puno više od obične biografije jer kroz radost i emocije slavi život i glazbu jedne od najvećih glazbenica svih vremena. Gotovo je sigurno da će ovu biografsku i glazbenu poslasticu biti pravi užitak gledati u već blagdanskom ugođaju s obzirom da će film krajem godine krenuti s prikazivanjem u kinima.
'I Wanna Dance with Somebody' je nadolazeći film o pokojnoj glazbenoj ikoni, Whitney Houston. Naomi Ackie glumi Whitney u glazbenom biografskom filmu koji se temelji na epskom životu i glazbi kultne pjevačice. Film redateljice Kasi Lemmons i scenariste nominiranog za nagradu Oskar®, Anthonyja McCartena, publiku će povesti na emotivno i energično putovanje kroz karijeru i život spomenute glazbene legende.
'I Wanna Dance with Somebody': Film o Whitney Houston uskoro samo u kinima
I Wanna Dance with Somebody – IMDb
[izvor informacija Con Film]