U želji da roditeljima pomogne u izboru dječjih filmova u kinima, Najsretnija beba Hrvatska pruža preporuke za Kids friendly filmove.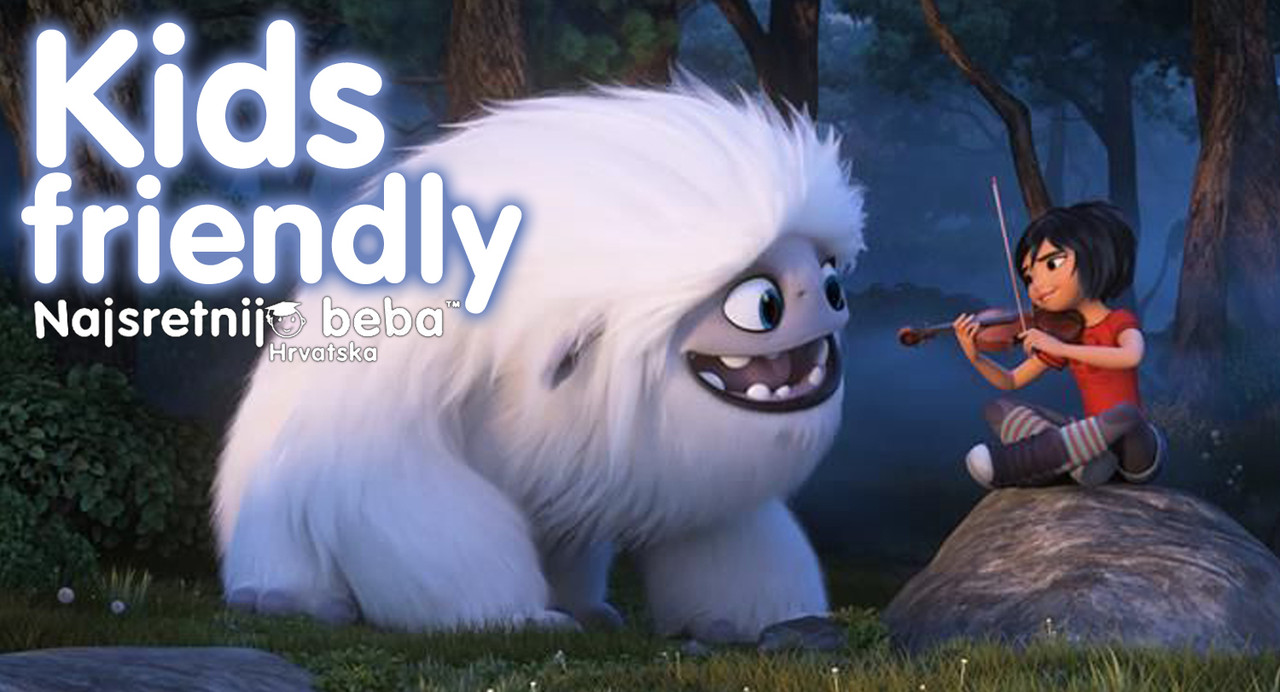 Kids Friendly – Evesrest: Mladi jeti – Ustupila IB
Film "Evesrest: Mladi jeti" je animirana avantura o djevojčici koja je izgubila oca i koja se teško nosi s njegovom smrću. A uz sve to nikako se ne može uklopiti među svoje vršnjake. Međutim, kada upozna Everesta, njezin život postaje avanura kroz koju upoznaje sebe i svoju snagu, te se vraća svojoj istinskoj ljubavi – sviranju violine. 
Film je prepun poruka o prijateljstvu, obitelji, pomagnju i upornosti. Također je pokazana i bliska veza između Everesta i prirode, te da smo svi mi dio nje i usko povezani s njom. Sve to je prikazano kroz zabavne i simpatične scene koje će nasmijati mališane. Kao recimo kada njezinom prijatelju ogromne borovnice završe u hlačama, čineći njegovu stražnjicu ogromnom. Film je sinkroniziran na hrvatski jezik i prikazuje se i u 4DX formatu. 
Za djecu: 7+.
Za roditelje: Film bi roditeljima mogao biti zabavan.
Nasilje: Nasilje se prikazuje kroz gađanje jetija strelicama za uspavljivanje. 
Zastrašujući prizori: Nema zastrašujućih prizora.  
Riječnik: Je primjeren za djecu. 
Seks: Nema prizora, niti dijaloga seksualne prirode.
Tempo: Tempo je primjeren i za manju djecu.
Everest: Mladi Jeti – Movie Site
Abominable – IMDb
Iva Brčić