Ovog rujna budite spremni moliti za oprost. Pogledajte prvi trailer filma ČASNA
Stvoritelji najstrašnijih horor hitova "Prizivanja" i "Prizivanja 2," Corin Hardy ("The Hallow") zajedno s producentima Jamesom Wanom i Peterom Safranom, uvode nas u novi mračni kut tog svijeta s novim filmom Časna ("The Nun"). Radnja ovog nastavka je smještena u razdoblje prije Prizivanja i Annabelle.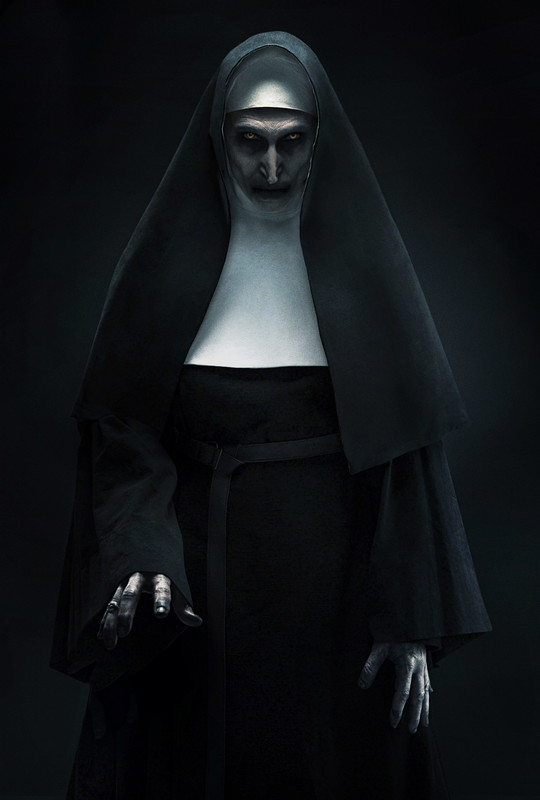 Časna ; Ustupio Blitz Film & Video
Kada si časna u Rumunjskoj oduzme život, Vatikan će poslati dva svećenika da istraže njezinu smrt. Zajedno otkrivaju ne baš svetu tajnu. Riskirajući ne samo svoje živote, već i vjeru i svoje duše, suočavaju se sa zlonamjernom silom u obliku iste demonske časne koja je terorizirala publiku u filmu Prizivanja 2.
U glavnim ulogama ćemo gledati nominiranog za nagradu Oscar® Demiana Bichira ("A Better Life") kao svećenika Burkea, Taissu Farmiga (TV serija "American Horror Story") kao sestru Irene, i Jonasa Bloqueta ("Elle") kao lokalnog seljaka Frenchiea. U ostalim ulogama su Charlotte Hope (TV serija "Game of Thrones") kao sestra Victoria, Ingrid Bisu ("Toni Erdmann") kao sestra Oana, i Bonnie Aarons, kao Časna (The Nun), reprizira svoju ulogu iz Prizivanja 2.  Corin Hardy je režirao film prema scenariju Garyja Daubermana ("It"), i priči Jamesa Wana i Garyja Daubermana. Richard Brener, Walter Hamada, Dave Neustadter, Gary Dauberman, Michael Clear i Todd Williams su izvršni producenti. Zajedno s Hardyjem iza scene su direktor fotografije Maxime Alexandre ("The Voices," "Annabelle: Creation"), Jennifer Spence ("Annabelle: Creation," "Lights Out," the "Insidious" films), Michel Aller ("Lights Out," "Paranormal Activity: Ghost Dimension") i Ken Blackwell ( "Ouija" "Friday the 13th"), te dizajnerica kostima Sharon Gilham (TV's "Black Mirror"). Za glazbu je zaslužan Abel Korzeniowski ("Nocturnal Animals").
Časna, u distribuciji Blitza, u naša kina dolazi početkom rujna ove godine.
[izvor informacije Blitz Film & Video]