Premijera 25. naslova u James Bond franšizi održana je sinoć (28.09.2021.) u Royal Albert Hallu u Londonu.
Premijera filma prvo je bila najavljena za ožujak 2020. godine, a zbog trenutne situacije u svijetu bila je odgođena više puta. Nakon svih odgoda, premijera No Time to Die 28. rujna službeno je postala najglamurozniji događaj od početka pandemije i zasjenila sve događaje s velikih filmskih festivala održanih u zadnjih 18 mjeseci.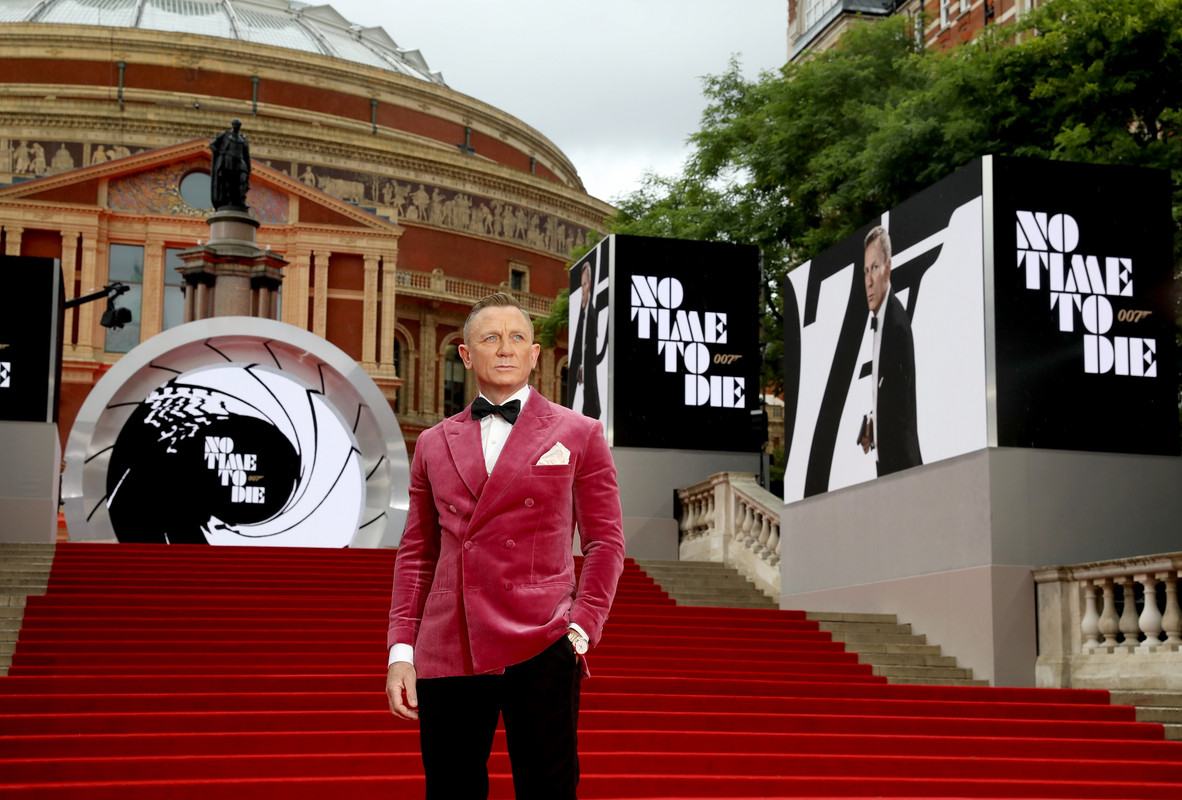 Fotografiju ustupio Editus
"Svima nam je nedostajalo iskustvo odlaska u kino koje, uz samu priču filma, donosi posebno uzbuđenje. Oduševljen sam što 25. Jamesa Bonda predstavljamo na pravi način: na velikom platnu." – rekao je redatelj Cary Joji Fukunaga s pozornice.
Sinoć su također bili prisutni scenaristi Neal Purvis i Robert Wade, skladatelj Hans Zimmer i izvođači nove "Bondove" pjesme Billie Eilish i Finneas O'Connell. Crvenim tepihom prošetale su zvijezde filma Daniel Craig, Rami Malek, Léa Seydoux, Lashana Lynch, Ben Whishaw, Naomie Harris, Jeffrey Wright, Rory Kinnear, Ana de Armas, David Dencik i Dali Benssalah.
Kraljevska obitelj, Princ William, Kate Middleton, Princ Charles i Camilla su svojim dolaskom i glamuroznim izdanjem pokazali poštovanje i značaj Bond franšize zaVeliku Britaniju. Obje vojvotkinje blistale su u raskošnim haljinama holivudskog sjaja. Daniel Craig osobno se zahvalio kraljevskim gostima: "Vaše Visosti, zahvaljujem Vam što ste svojim dolaskom ovu posebnu večer učinili još posebnijom."
No Time to Die Craigu je peti i posljednji film u ulozi Agenta 007.
[izvor informacije Editus]