After the earlier announcement of 30 feature and 13 documentary films that are part of the European Film Academy's Film Selection 2022, six more titles have been added to the shortlist for the European Film Awards: five feature films and one documentary film. They have been chosen by the European Film Academy Board – consulted by a diverse range of European invited experts. The nominations of the European Film Awards will be revealed on 8 November. The European Film Awards will be presented on 10 December in Reykjavík, Iceland, honouring the greatest achievements in European cinema.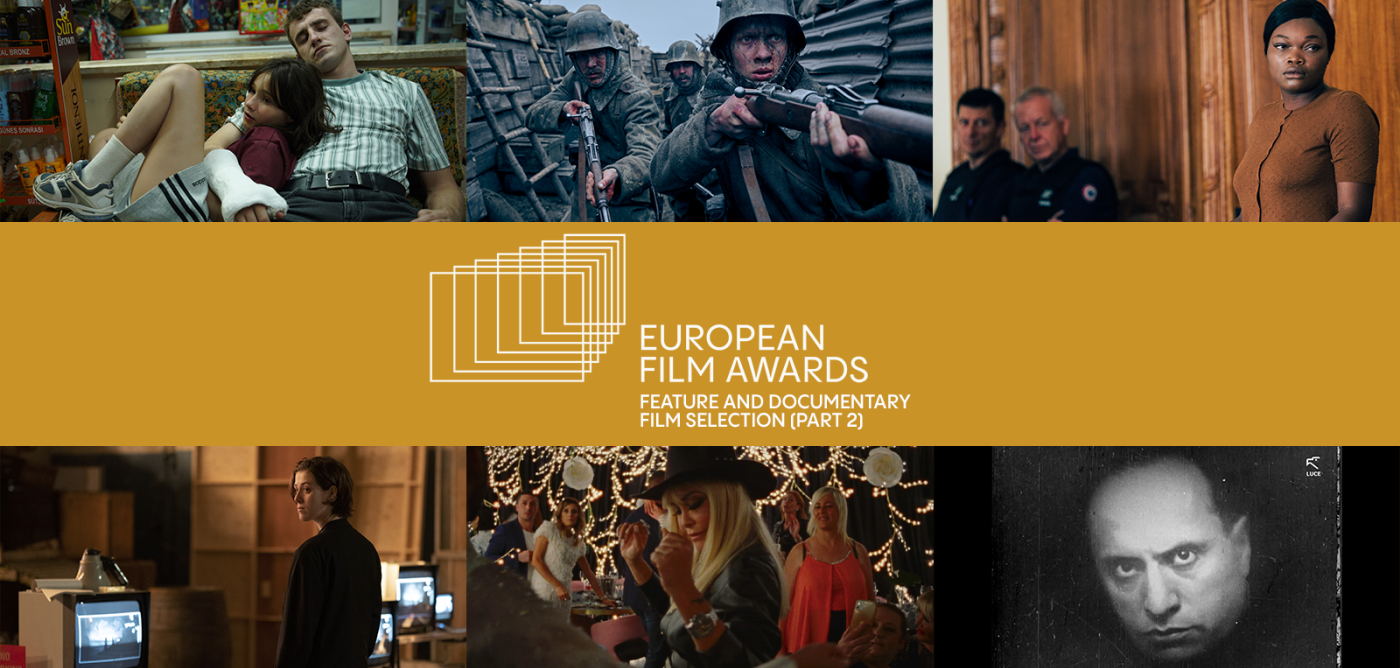 Fotografiju ustupio europeanfilmawards.eu
The following five films will be added to the Feature Film Selection:
AFTERSUN directed by Charlotte Wells (United Kingdom)
ALL QUIET ON THE WESTERN FRONT directed by Edward Berger (Germany)
SAINT OMER directed by Alice Diop (France)
THE SOUVENIR: PART II directed by Joanna Hogg (United Kingdom)
VERA directed by Tizza Covi & Rainer Frimmel (Austria)
and
THE MARCH ON ROME directed by Mark Cousins (Italy)
will be added to the Documentary Film Selection.
Please see our Feature Film Selection and Documentary Film Selection including the six newly added titles for further information on the selected films including synopsis, cast, credits, and statements of directors (if available).
The awarding procedure is a three-stage process. The 4,400 members of the European Film Academy watch the selected films and vote on the nominations in the feature film categories 'European Film', 'Director', 'Actor', 'Actress' and 'Screenwriter' as well as for the nominations in the category 'European Documentary'. Based on the votes of all members, the nominations will be made public on 8 November 2022. The members of the European Film Academy will then vote for the winners who will be announced at the European Film Awards ceremony in Reykjavík.
The selection is based on the Diversity & Inclusion Standards of the European Film Academy, as displayed here.
The ceremony of the European Film Awards – the most renowned and prestigious award for European film – is presented by the European Film Academy and European Film Academy Production gGmbH.
Follow us on
facebook | twitter | youtube | instagram
About the European Film Academy
The European Film Academy seeks to support and connect its 4,400 members and celebrates and promotes their work. Its aims are to share knowledge and to educate audiences of all ages about European cinema. Positioning itself as a leading organization and facilitating crucial debates within the industry, the Academy strives to unite everyone who loves European cinema, culminating annually in the Month of European Film and the European Film Awards, by including European film heritage in its portfolio and by expanding its focus on young audiences through the European Film Club.
[izvor informacije European Film Awards]