ROBERT PATTINSON JE 'THE BATMAN'. Donosimo prvi trailer i plakat filma.
Studio Warner Bros. Pictures predstavlja film "The Batman," redatelja Matta Reevesa (redatelja franšize "Planet majmuna") na čelu sa Robertom Pattinsonom ("Tenet," "The Lighthouse," "Good Time") u ulozi uvijek budnog čuvara Gotham Cityja, Batmana, i milijardera Brucea Waynea.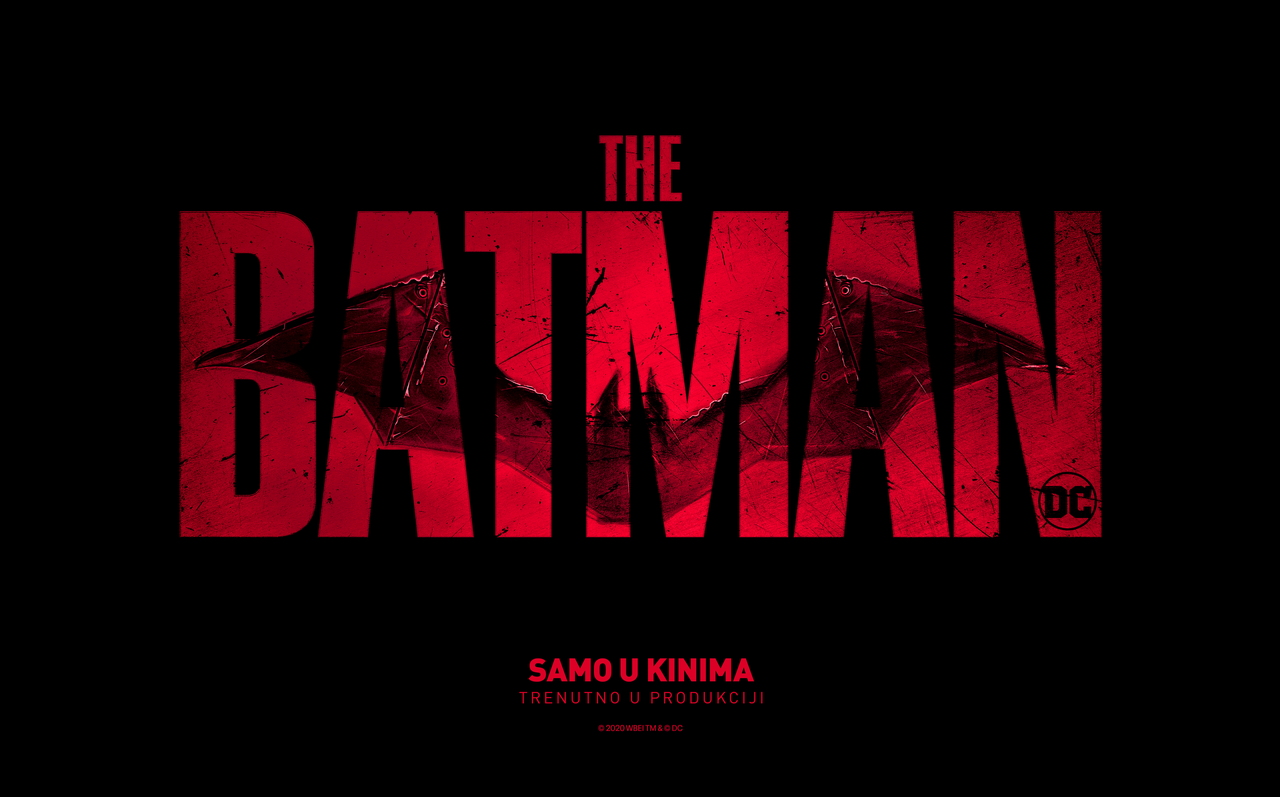 Do sada smo u ulogama Batmana gledali legendarnog Michaela Keatona, Bena Afflecka, po mnogima najboljeg Batmana do sada Christiana Balea, a sada mračnu ulogu preuzima Robert Pattinson kojeg ovih dana možemo vidjeti u jednoj od naslovnih uloga u novom Nolanovom filmu "Tenet".
Zvjezdanu ekipu čini poznata Gothamova postava čije uloge nose Zoë Kravitz ("Fantastic Beasts: The Crimes of Grindelwald," "Mad Max: Fury Road") kao Selina Kyle; Paul Dano ("Love & Mercy," "12 Years a Slave") kao Edward Nashton; Jeffrey Wright (the "Hunger Games" films) kao James Gordon; John Turturro (the "Transformers" films) kao Carmine Falcone; Peter Sarsgaard ("The Magnificent Seven," "Black Mass") kao okružni tužitelj Gil Colson; te Barry Keoghan, Jayme Lawson, Andy Serkis (the "Planet of the Apes" films, "Black Panther") kao Alfred; i Colin Farrell ("Fantastic Beasts and Where to Find Them," "Dumbo") kao Oswald Cobblepot.
Scenaristi filma su Matt Reeves i Peter Craig. Reeves i Dylan Clark su producenti, zajedno sa Simonom Emanuelom, Michaelom E. Uslanom, Walterom Hamadaom i Chantal Nong Vo. Batmana su kreirali Bob Kane i Bill Finger, a film se temelji na likovima iz DC svijeta.
THE BATMAN u distribuciji Blitza, u kina dolazi u listopadu 2021. godine, u 3D, 2D i IMAX formatima.
[izvor informacije Blitz Film & Video]