In this industry newsletter, we've got two big announcements for your eyes, ears and brains: Today, we are ready with an almost complete CPH:CONFERENCE line-up, announcing key speakers with more to come. Check it out and make sure to book your INDUSTRY accreditation for this year's festival giving you access to it all.
We also revealed the full music programme 2020, this year featuring 20 live concerts with names such as Actress and Félicia Atkinson and 16 music documentaries, including brand new documentaries about Pavarotti, Frank Zappa and Charles Aznavour, and the latest #MeToo-documentary, 'On the Record' – fresh from Sundance.
Happy reading!
First key speakers announced for CPH:CONFERENCE 2020
For the fourth year in a row, we are teaming up with Documentary Campus to present the unique five-day industry event CPH:CONFERENCE, taking place from March 23-27.
Every day at the conference, we dive into a different topic with case studies, keynotes, workshops and discussions in the company of internationally renowned curators such as Jessica Harrop, Science Sandbox, Mark Atkin, Director Crossover Labs, Sten-Kristian Saluveer, CEO Storytek, Sue Turley, XRM Media, Patricia Finneran, Story Matters/Doc Society and Lauren Boyle, DI.
And today we are thrilled to announce a number of sessions and key speakers. Check out the 2020 line-up and secure your Industry Accreditation giving access to it all.
MONDAY MAR 23
The conference kicks off with a day asking fundamental questions about how science can be turned into stories that matter to people and exploring new ways of communicating science through cinema.Curator: Jessica Harrop
TUESDAY MAR 24
What if you are not the centre of all things? We question the place of (hu)man in our society and explore whether the interconnectedness of species extend to intelligent machines.Curator: Mark Atkin
WEDNESDAY MAR 25
Explore how the documentary film reaches the right viewers at the right time, in the right place through new business models, mastering platforms and data and embracing converging forms of storytelling.Curator: Sten-Kristian Saluveer
THURSDAY MAR 26
How do we ensure that our movies matter, and who will fund them? Hear from global leaders in impact entertainment and a new crop of funders investing in real stories for change.Curator: Sue Turley & Patricia Finneran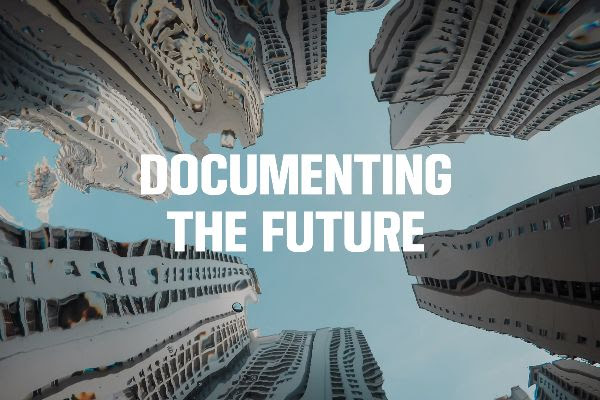 FRIDAY MAR 27
How can documentary practice not only capture what has happened, but what could happen? We will hear from artists, filmmakers, and thinkers who find truth through fiction or the fictional in everyday truths.Curator: Lauren Boyle
The music programme 2020 is here
We are proud to unveil the full music programme for CPH:DOX 2020, ranging from climate symphony and SoundCloud rap to AI-experiments and ambient landscapes. Among this year's names are the US-based atmospheric and electronic Teebs, the British pioneer Actress who will bring his AI-pal Young Paint, French artist Félicia Atkinson in company with cinematic images from Ben Rivers and the danish shooting star ZAAR who will give a special performance after the screening of 'Homesick'.The music programme also includes some of the best music documentaries with highlights such as the world premiere of 'A Song Called Hate', following the Islandic Eurovision trolls Hatari and strong portraits of Pavarotti, Frank Zappa and Charles Aznavou. The programme also sheds light on strong women through time, featuring among others 'Oh Les Filles!' which examines female artists' influence on the French pop scene and 'Sisters with Transistors', that amplifies the unheard voices of female electronic pioneers. And not to be forgotten: the most recent #MeToo documentary, Kirby Dick and Amy Ziering's 'On the Record' spotlighting hip-hop mogul Russel Simmons' accusations of sexual harassment.
[Izvor informacije CPH:DOX]