Bliži se 15. ZagrebDox – pripremite se za lov na dobre dokumentarce
Niz sjajnih naslova iz međunarodne konkurencije predvodi Minding the Gap, doku-hit sa Sundancea o skejterima na životnoj prekretnici, koji je upravo osvojio svoju 48. nagradu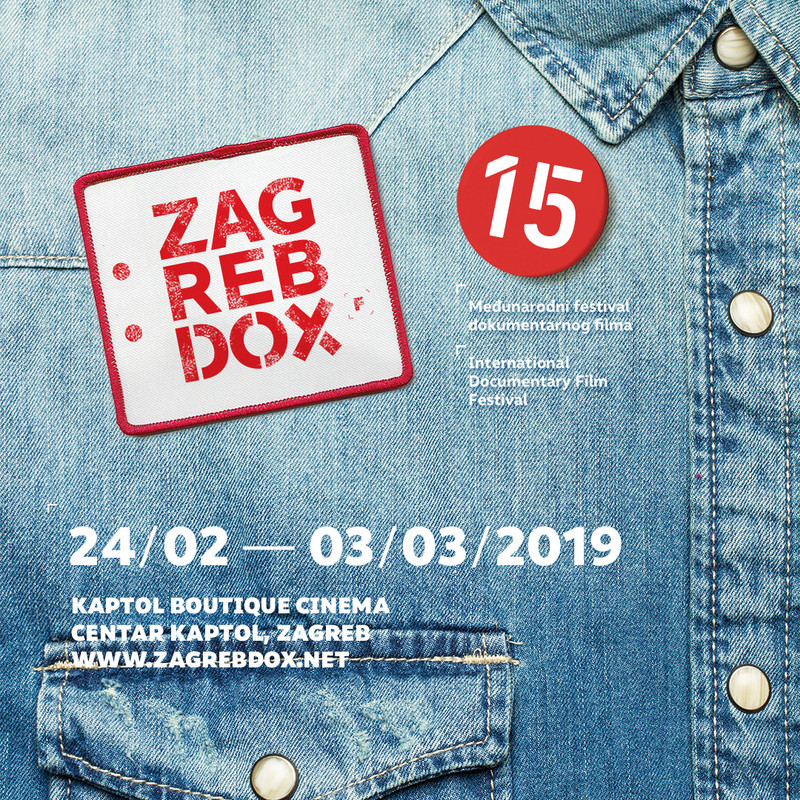 15. Međunarodni festival dokumentarnog filma ZagrebDox od 24. veljače do 3. ožujka u kino Kaptol Boutique Cinema u Zagrebu donosi najzanimljivije dokumentarce dugog i kratkog metra iz cijelog svijeta. Zagreb će tako ponovno na osam dana postati središte dokumentarnog filma i žarište diskusija između autora i publike o najaktualnijim zbivanjima u suvremenom društvu i važnim društveno angažiranim pričama.
Okosnicu ovogodišnjeg programa ponovno čine međunarodna i regionalna konkurencija u natjecateljskom dijelu i osam već tradicionalnih kategorija u službenom programu: Majstori doxa, Biografski dox, Glazbeni globus, Kontroverzni dox, Stanje stvari, Happy Dox, ADU DOX i Teen Dox.
Poznat je i prvi film iz ovogodišnje međunarodne konkurencije. Niz sjajnih ostvarenja u utrci za Veliki pečat predvodi Minding the Gap, jedan od najvećih recentnih doku-hitova koji osvojio čak 48 nagrada na prestižnim svjetskim festivalima, uključujući nagradu žirija za debitantski dokumentarac na Sundanceu, nagrade publike na Hot Docsu i Sheffieldu, posebno priznanje na CPH:DOX-u, nagrade na IDA-i i DOXA-u i čak tri nagrade na nedavno održanoj dodjeli Cinema Eye Honors.
Debitantski film mladog američkog autora Binga Liua nastajao je tijekom 12 godina iz niza intimnih zapisa koje je autor snimao kao tinejdžer. Trojicu skejtera iz Rockforda u državi Illinois upoznajemo na pragu zrelosti. Dinamične i hipnotizirajuće scene snimljene sa skejtborda samo su podloga za drame koje se odvijaju u njihovim životima: Zacka očekuje rođenje prvog djeteta, za što još nije spreman, Keire bezuspješno pokušava pronaći prvi posao, a treći protagonist je sam redatelj. Osim ljubavi prema skejtu i osjećaju slobode koji donosi, mladiće povezuje teško djetinjstvo obilježeno obiteljskim nasiljem, alkoholizmom i utjecajem toksičnih muških autoriteta koje i sami počinju preslikavati u intimnim odnosima.
Atraktivni su i novi ZagrebDoxovi posebni programi: Poznati o poznatima donosi filmove slavnih autora o još slavnijim protagonistima, Slow Dox nudi gledateljima posebnu vrstu doživljaja, a Ljubav & moda donosi dokumentarce o najvažnijim imenima iz svijeta mode. Autorska večer ove je godine posvećena nagrađivanom domaćem dokumentaristu Nebojši Slijepčeviću, a filmovi ukrajinskog redatelja Sergeja Loznice, jednog od najistaknutijih europskih dokumentarista današnjice i žestokog kritičara ruske politike, bit će obuhvaćeni retrospektivom.
Osim što kroz filmske programe prati najkvalitetnije i najzanimljivije recentne i klasične dokumentarce, ZagrebDox je posvećen i načinima približavanja dokumentarnog filma raznolikoj publici i edukaciji filmskih profesionalaca putem platforme ZagrebDox PRO.
Na svom jubilarnom 15. izdanju festival će ponuditi više od sto filmova i ugostiti brojne domaće i inozemne autore.
---
15th ZagrebDox Coming Up – Get Ready to Grab Your Dose of Great Documentaries
A series of brilliant titles in international competition is forerun by Minding the Gap, a Sundance docu-hit about skaters on a turning point, which has recently won its 48th award
The 15th International Documentary Film Festival ZagrebDox takes place from 24 February to 3 March at Kaptol Boutique Cinema in Zagreb and will be presenting the most interesting feature and short documentaries from all over the world. These eight days will again make Zagreb a documentary hub and a focal point of discussions between filmmakers and audience about the burning issues in present-day society and important socially involved stories.
The backbone of this year's programme again consists of international and regional competition in the competition segment, and eight traditional categories in the official programme: Masters of Dox, Biography Dox, Musical Globe, Controversial Dox, State of Affairs, Happy Dox, ADU DOX and Teen Dox.
 The first title in this year's international competition has been announced: the amazing line-up is forerun by Minding the Gap, one of the greatest recent docu-hits which won 48 awards so far at prestigious world festivals, including a jury award for debut documentary at Sundance, audience awards at Hot Docs and Sheffield, a special mention at CPH:DOX, honours at IDFA and DOXA, and three awards at the recent Cinema Eye Honors.
The debut by the young American filmmaker Bing Liu took 12 years to make from a series of personal records he had made as a teenager. We meet three skaters from Rockford, Illinois on the verge of maturity. Dynamic and hypnotising scenes shot from a skateboard are merely a backdrop to their intimate dramas: Zack is awaiting the birth of his first child, for which he is not ready yet, Keire is unsuccessfully trying to find his first job, and the third protagonist is the director himself. Apart from his love of skateboarding and the feeling of freedom it brings, the boys share a difficult childhood marked by domestic violence, alcoholism and influence of toxic male authorities they themselves begin to copy in personal relationships.
Another coming attraction are ZagrebDox's new special programmes: Famous on Famous includes films by famous filmmakers about even more famous protagonists, Slow Dox offers a special kind of experience to the audience, and Fashion Dox is presenting documentaries about the most important names from the fashion world. This year's Author's Night is dedicated to the award-winning Croatian documentary director Nebojša Slijepčević, and the films by the Ukrainian director Sergei Loznitsa, one of the most prominent European documentarians and a fierce critic of Russian policies, will be presented in a retrospective.
In addition to keeping track of the finest and most interesting recent and classical documentaries in its film programmes, ZagrebDox is devoted to introducing documentaries to a diverse audience and educating film professionals through its ZagrebDox PRO platform.
Its 15th edition will bring over a hundred films and host many national and international filmmakers.
[izvor informacije ZagrebDox]